Laser Dentistry in Folsom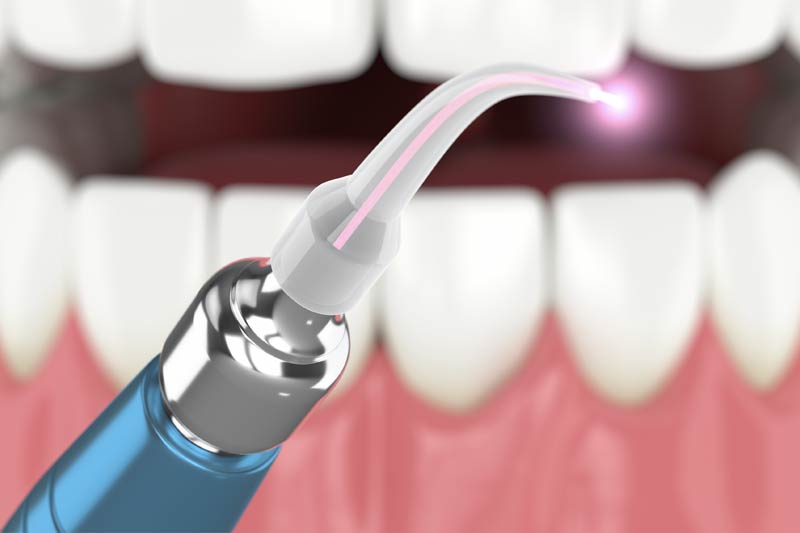 Laser dentistry is an innovative technique used in dental care to provide patients with more precise, minimally invasive, and more effective treatments for cavities, gum surgery, orthodontics, and other oral issues.
Compared to the use of a scalpel or drill in traditional dentistry, lasers allow for gentle and virtually painless treatment, eliminating the anxiety associated with dental treatments.
Laser Dentistry in Folsom
Laser dentistry has become increasingly popular because it offers many benefits for both dentists and patients. Laser Dentisty helps with:
Reduces or completely eliminates pain during the procedure
Eliminates the need for anesthesia so it becomes an option rather than a necessity
Enhances precision when delivering treatment
Reduces damage to surrounding tissues
Promotes blood coagulation at treatment sites to eliminate or minimize the need for sutures
Reduced recovery time
Laser Dentist Near Me, 95630
If you want to learn more about our dental cleaning procedure or if you have any other questions or concerns, then please call our office at 916-350-5100 and one of our receptionists will assist you.